Generation18 (formerly known as 18 in '08) is a national nonpartisan youth civic engagement organization. Generation18 was created specifically for the 2008 election. The organization released the documentary film "18 in '08" directed and produced by David and Crossborders as the centerpiece of its outreach efforts. In 2008, Generation18 led a national campaign to register, engage, and mobilize young voters, which included registering over 25,000 new voters, hosting over 1,000 events at high schools, colleges, and in communities in 35 states, including a 23 state film tour, youth policy forums with Senatorial and Congressional candidates, and a celebrity get out the vote PSA series featuring Olivia Wilde, Maggie Gyllenhaal, Hill Harper, Simon Helberg, and Peter Sarsgaard among others.
David served as the spokesperson for the 18 in '08/CW Television Network, Philadelphia Public Service Awareness Program called "Count Me In." David in and produced a series of public service announcements on issues and encouraging people to register and vote. These ran on television throughout the Philadelphia media market.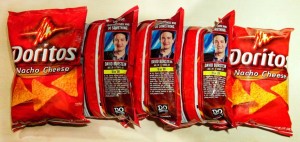 18 in '08 was shown around the world including in London and as a special selection in the Mexico City Documentary Film Festival. David was asked by the State Department to speak with a host of reporters from around the world. Also at the request of the State Department, David consulted with members of the Botswanian government on youth political participation. David served as a consultant to a get-out-the-vote film "Youth Count" geared toward the 2009 Indian election.
David received numerous awards for his work with 18 in '08. He received the DoSomething Award which carries a $10,000 grant to the 18 in '08 not-for-profit at a star-studded ceremony at the Apollo Theater. He was also awarded with the inaugural Massachusetts Common Cause Youth Engagement Award. He was nominated for the MySpace Impact Award, and the National Association of Secretaries of State Freedom Award. 18 in '08 was the recipient of a Google Grant and the Newman's Own Foundation.
In 2012, Generation 18, in association with OurTime.org and Comcast Own the Vote, produced Up to Us, a documentary film about the resilience and optimism of the millennial generation in the face of the economic crisis, and their continued engagement in politics and service. The film toured college campuses in the weeks leading up the 2012 election.
You can find more about Generation18 here
Bluhm/Helfand Social Innovation Fellowship @ Chicago Ideas Week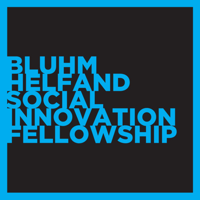 David serves as Co-Director of The Bluhm/Helfand Social Innovation Fellowship @ Chicago Ideas Week. Each year the fellowship recognizes a group of outstanding social entrepreneurs 35 or under who have developed sustainable ventures addressing critical needs, and provides them with exposure to nationally recognized business and community leaders, funding to support their cause, a community of support and a platform for growth. The Fellows are hosted at Chicago Ideas Week where they have the opportunity to speak about their work and receive a $10,000 financial contribution to their venture. The Fellowship was created by philanthropist and entrepreneurs Leslie Bluhm and David Helfand to help advance the next generation of social innovators, entrepreneurs, and change agents.
Meet the incredible Bluhm/Helfand Social Innovation Fellows: 2012 | 2011
Learn More About the program and apply here
You can also recommend a candidate here.